Michał Krzykawski is an Associate Professor in Philosophy/Literature at the Faculty of Humanities, University of Silesia. His research revolves around continental philosophy and aims to contribute to a dialogue between philosophical thinking, technology and sciences in the Anthropocene.
Krzykawski has authored and co-authored a great number of articles, chapters and books on contemporary philosophy, French literature, political economy and philosophy of technology, including Bifurquer. "Il n'y a pas d'alternative" (edited by Bernard Stiegler and the Collective Internation, Paris 2020), Inne i wspólne. Trzydzieści pięć lat francuskiej filozofii [The Other and the Common. Thirty-Five Years of French Philosophy] (Warszawa 2017). His latest publications in English include: "Towards Idiodiversity Retranslating Cybernetics" (Philosophy Today, 2020), "Re-animalizing Animals, Re-animating Humans" (Routledge, 2020)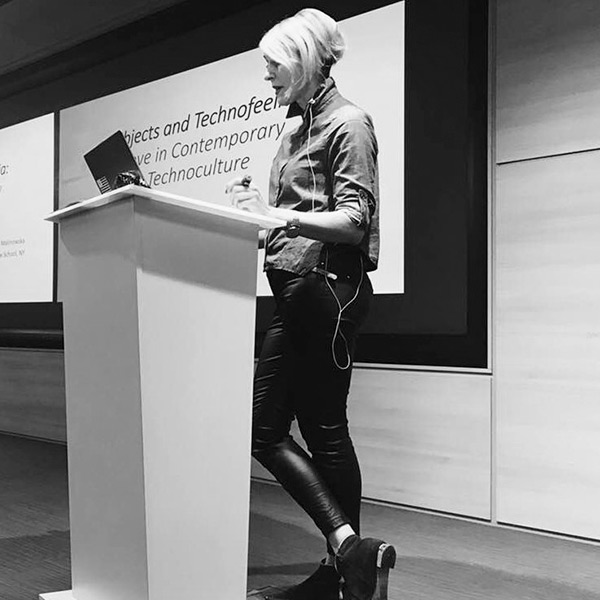 Ania Malinowska is an author, a cultural theorist and Associate Professor in Media and Cultural Studies at the Faculty of Humanities, University of Silesia (Poland), and a former Senior Fulbright Fellow at the New School of Social Research in New York. Her research concentrates on cultural theory, love studies, digital humanities, and critical robotics – and specifically on the formation of cultural norms and the social, emotional and aesthetic codes in relation to digitalism.
Malinowska has authored and co-edited a number of articles, chapters and books preoccupied with the posthuman condition and technologies of affect, including Love in Contemporary Technoculture (CUP 2021), (with Karolina Lebek) Materiality and Popular Culture. The Popular Life of Things (Routledge 2017), (with Michael Gratzke) The Materiality of Love. Essays of Affection and Cultural Practice (Routledge 2018), and (with Toby Miller) "Media and Emotions. The New Frontiers of Affect in Digital Culture" (a special issue of Open Cultural Studies, 2017).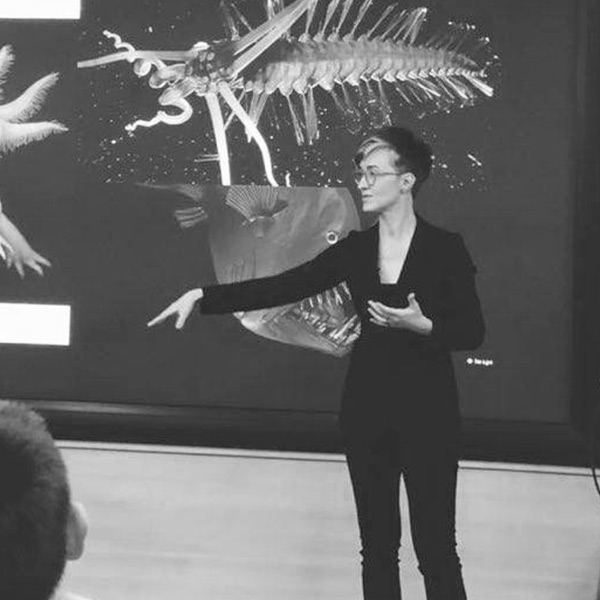 Margret Grebowicz is the author of Mountains and Desire: Climbing vs. The End of the World, Whale Song, The National Park to Come, Why Internet Porn Matters, and Beyond the Cyborg: Adventures with Donna Haraway, as well as numerous articles on environmental imagination, gender and sexuality, wilderness, animal studies, and post '68 French philosophy.
Margret's professorship at University of Silesia marks her return to Poland, where she was born. She received her education in the United States, completing a Ph.D. in philosophy at Emory University, where Jean François Lyotard was one of her mentors. In addition to holding several professorships in philosophy, she has worked as a literary translator and a jazz vocalist. Her recent essays have appeared in The Philosophical Salon and The Atlantic, and she is co-editor of the forthcoming Lyotard and Critical Practice (Bloomsbury). She has been awarded a Fulbright fellowship and a Leverhulme Trust fellowship, and has worked in the US, UK, and the Russian Federation.
Margret currently holds the inaugural Residency in Situated Philosophy at the Center for Philosophical Technologies at Arizona State University, USA. Her projects in progress include Rescue Me, a short book about dog owner culture, and comparative, transregional research into systems of wilderness management.